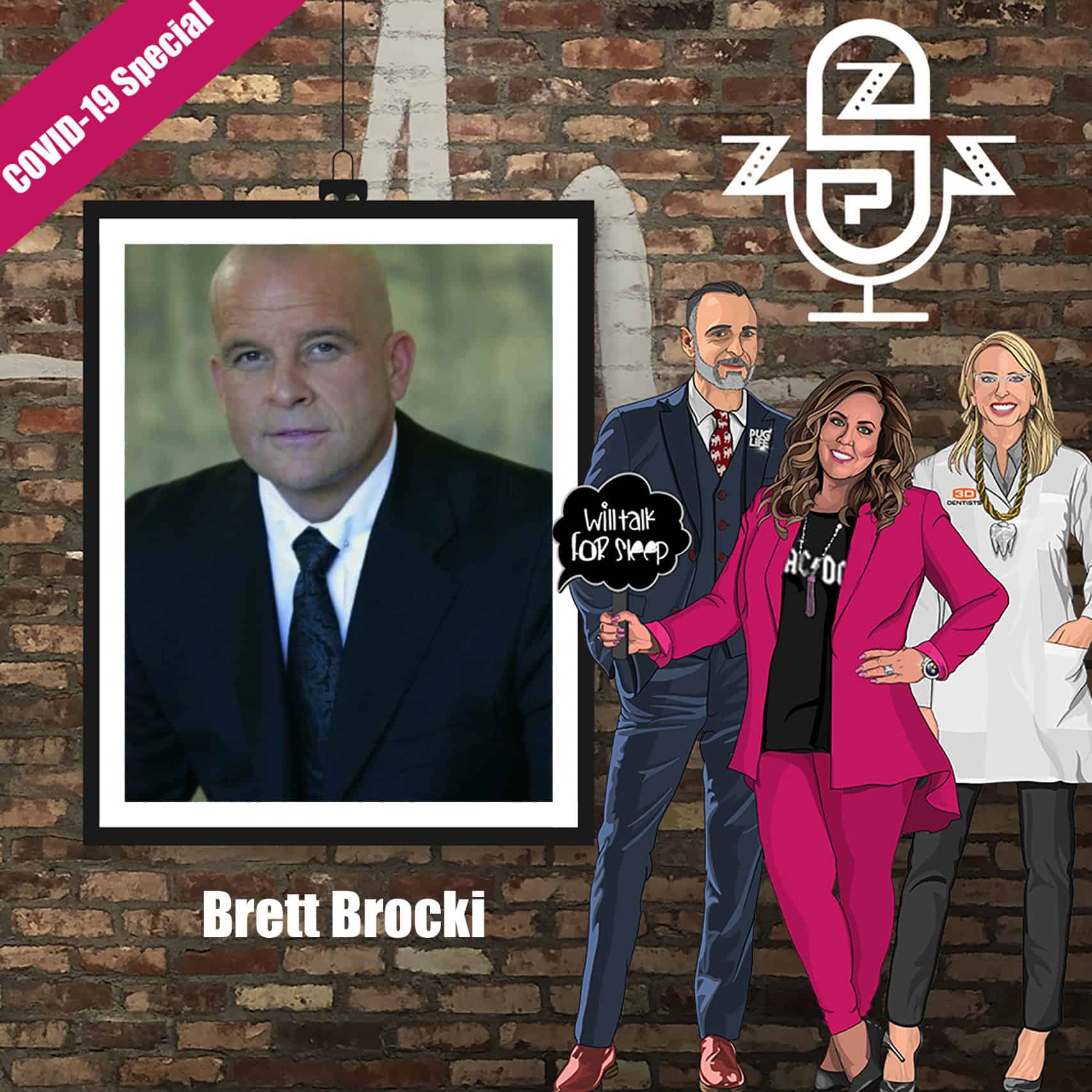 Help us Brett Brocki. You're our only hope.
Brett Brocki, self-proclaimed Star Wars nerd, is all about evolving, not revolving, and he wants you to get off the hamster wheel, too. The business, finance and dentistry expert delivers a goldmine of information, from how to access quality and cost-appropriate PPE right NOW (hint: step away from the black market Google search) to separating yourself from the whiners and wannabes during this time of change. He outlines how successful practices separate themselves from those that flounder and talks about the one-two power punch of dentistry and medical pros working together.
Brett also details the opportunities to stay open or reopen for Dental Sleep Medicine practices. NEWSFLASH: Needing a medical device to sleep is essential, so that means you are, too.
This episode is all about sharpening your ax to thrive, not just survive. It's time to wise up, grab your team and jump into your escape pod to abandon the exploding death star we've all had to manage these past few months.
Brett Brocki is the Founder and Chief Executive Officer of DreamSleep and N3Sleep. Brett has been in the dental industry since birth. His mother was the former head dental assistant at Fort Bragg and Brett has seen the inside of thousands of dental practices, including civilian, military and hospital practices. His expertise in business, finance and dental have given him exposure and unrivaled capabilities to truly bring the right picture together for overall health and wellness. Working closely with many practices will achieve the optimum sleep practice with the most thorough care.  Brett has truly developed a multidisciplinary team with the tools to connect the Medical and Dental professionals into one cohesive business unit.
Dental offices have always been on the first line of contact with respiratory infections. Dental workflow often generates immense aerosol that we struggle to control. In the current pandemic situation, we all need more protection against respiratory viruses (as COVID-19).
DreamSleep LLC has an established supply, services, and technology channel with direct source pricing. This allows us to be positioned in the medical and dental industries with strategic pricing that is not only competitive but with faster than normal deliverables while still maintaining high standards and quality.
PPE FOR DENTAL
KEEP YOU, YOUR TEAM
& PATIENTS SAFE

Lisa Moler is founder and CEO of MedMark LLC and publisher of several dental specialty publications. Her personal experience with obstructive sleep apnea inspired her to launch Dental Sleep Practice magazine.
Dr. Erin Elliott lectures extensively on dental sleep medicine and short term orthodontics and loves to help general dentists extend this life-saving service to their patients. She teaches sleep apnea with 3D-Dentists and Dr. Tarun Agarwal and privately coaches practices about sleep.
Jason Tierney is the founder of the North American Dental Sleep Medicine Symposium and has contributed to the development of numerous devices for the treatment of obstructive sleep apnea and migraine headaches. He also serves as editor-in-chief of Dental Sleep Practice magazine.
Stay Relevant with Dental Sleep Practice
Join our email list for CE courses and webinars, articles and more..