What We Know Now – A Team Approach by Glennine Varga, AAS, RDA, CTA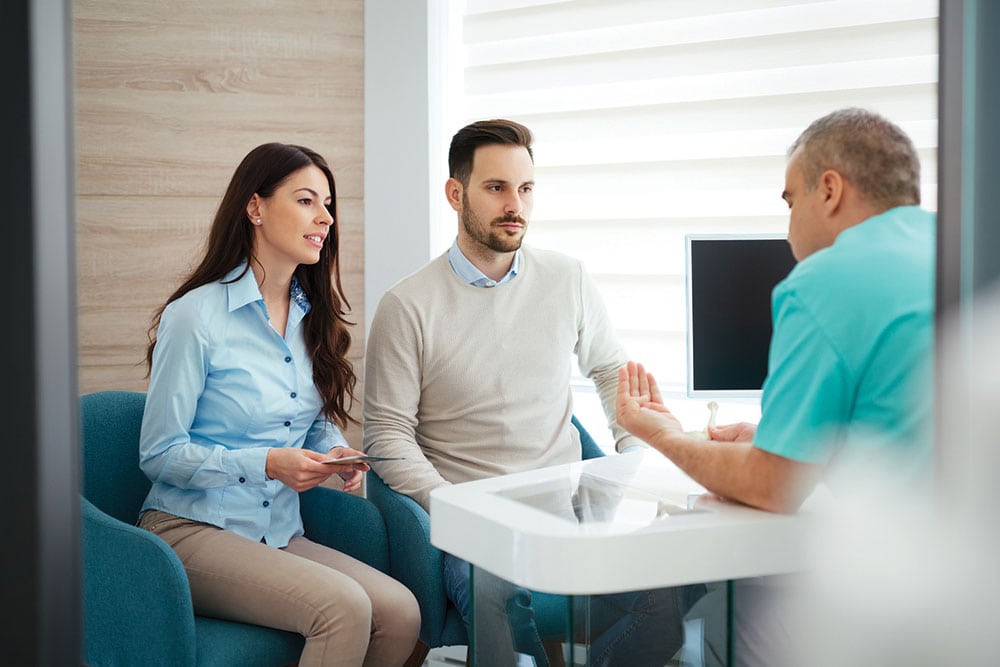 Graduation photos and thank-you cards covered the cork board next to the receptionist desk. There was a large sliding window behind the check-in clipboard. Once your name was called you walked thru the door and after two short steps you were in a massive room with what seemed like 20 dental chairs abuzz with women in matching scrubs hovering over their chair's occupant, elastics and wires flying. There was energy and conversation in the air until we walked into the consultation room, suddenly quiet, with shiny white models of my teeth sitting on the table. We were told my 4 bicuspid teeth and impacted wisdom teeth were to blame for my teeth crowding. I wish we knew then what I know now…
In 2017, we understand our airway anatomy can collapse easily during sleep. The collapse impacts our quality of sleep and interferes with essential tasks such as cleaning our brain, regulating hormones and boosting cardiovascular health. We understand that form follows function – swallowing and how we hold our tongues shapes both the maxilla and mandible during growth. We know the shape and position of the jaws will influence airway function. Do we know if the extractions impacted my airway? No, unfortunately this not something we can revisit and analyze. However, personally I would like my bicuspid space back which I feel would give my tongue more space and make my face more symmetrical.
The conversation between parent/patient and doctor regarding airway deficiency is not always easy. Some people do not appreciate bringing habits, allergies, genetics or whatever into the picture. After all, "There is nothing wrong with my child." The younger the age that airway problems start, the more influence they have on growth and development. It's not only the growing bone – the shaping of the child's personality, mood and intelligence can be affected as well.
I believe I was 14yrs old when I was sitting in that consultation office. I was terrified about the wisdom teeth extractions; I figured the bicuspids were no big deal. NO ONE considered that by reducing the size of this child's mouth her airway volume was also going to be smaller. There was no chance my mother would ask such a thing, and the thought wasn't in the orthodontist's head, either. I simply had too many teeth. I wish we knew then what I know now…
As team we can educate our patients and it's one of the most rewarding things we can do. Most people do not understand the relationship between sleep and breathing let alone how childhood growth and development plays a role. Here are some simple steps to help you find opportunities to communicate and educate patients by simply sharing What We Know Now.
Parents/patients want facts about sleep and breathing if it doesn't feel that you are directing the information toward them. Remember, they don't want to be told something is wrong with them or their child. Clinical team members can ask 'Did you know' questions during a new patient interview or while taking x-rays to break the ice. I like to always start with…
Did you know prior to 2013 we did not know why we sleep? What we know now is we sleep to clean our brain!
Did you know sleep disordered breathing can result in bed wetting in a child? I don't know if you have ever experienced this but what we know now is it is very common and typically resolves when the child breathes better.
Did you know adults need 4-5 90 minute cycles of sleep a night? What we know now is any interruption in sleep can reset the cycle and makes it start over. Therefore, it's very important to limit the number of times you wake up. Sleep breathing can impact this dramatically.
Get together as a team and come up with 3-4 great "Did you know" questions, then practice on each other so your patients hear a consistent message.
If your practice is starting to become more airway focused, your onsite and online presence should reflect this. It is important patients have materials to read and information to reference. The DSP Patient Education Guide was created for them to take home – it's a perfect item to share. Create fact-filled, fun, and interesting videos to run in reception. Joining social media groups affiliated with Healthy Start or Myofunctional Orthodontics allows your office to participate with other offices and communities dedicated to helping children with sleep disordered breathing. The more you can learn the more you can help by teaching. Every patient/parent makes the final decisions about how to feed their infant, what habits should be broken and which should be enforced, and whether or not to remove their child's bicuspids. It's our job to make sure they have facts and ways to identify if there may be an issue.
As our dental profession learns more about sleep and breathing, it will become more important that each office integrates these services into practice. This is my 20th year in dentistry and my favorite communication opportunity tip is one I've seen used with some of the greatest dental mentoring groups like The Pankey Institute and The Dick Barnes Group of Arrowhead Dental Lab: The New Patient Encounter. Use this time to get to know your patient. Team interviews patient or parents to find out what prompted them to come in. At some point in your conversations your patient will need to decide a course of action. This interview will allow you to find out more about why the patient feels it's important to do something. Knowing why will make all the difference.
For the past 4 years I've seen more and more information on sleep and airway become news and noteworthy for our profession. I feel like we are at the time when measuring blood pressure was first discovered. Sphygmomanometers were not available to everyone, never mind knowing what the numbers mean or how to use them to make decisions toward therapy. Now everyone can do that and I feel measuring sleep is catching up quickly. In no time, we be able to purchase something that will measure our breathing and sleep staging and patients will be able to measure sleep quality, identify disruptions and make decisions toward therapy. Let's be a team that is ready to answer questions about diagnostic protocols and therapy options.
Editor's Note: This Sleep Team Column will be dedicated to the team and provide practical tips and resourceful information. Let us know your specific issues by email to: SteveC@MedMarkMedia.com, while we can't respond to every individual. Your feedback will help us create the most useful Sleep Team Column we can!
Stay Relevant with Dental Sleep Practice
Join our email list for CE courses and webinars, articles and more..