Jason Tierney talks about dental sleep success and his hot pursuit of normalcy.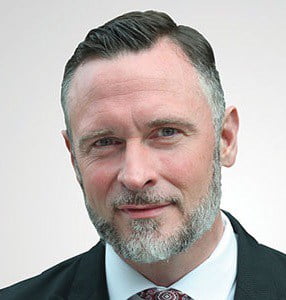 Back in the Spring issue of Dental Sleep Practice, my dispatch was from New Orleans – just before I drove home to Arizona. I was still uncomfortable boarding a plane. Still, glimmers of hope shone through the tunnel's end. Here we are three months later, and I'm embarking on a flight to Utah to run a marathon. We haven't just turned a corner, we've changed lanes, shifted gears, and we're in hot pursuit of normalcy. The tunnel is no more. We're awash in the light of a bright future. I am making you a promise. This missive is the last time I reference the pandemic in a letter from the editor.
Effective vaccines are available to nearly everyone, and unsurprisingly, dentists have stepped up to help administer them. Vaccination sites are ubiquitous. They aren't housed in large sports complexes anymore because those facilities are now being utilized for their intended purpose – hosting large, well-attended sporting events.
Numerous companies in the dental sleep sphere have seized opportunities during The Great Pause we just lived through to focus on innovation. This led to the creation and launch of several new revolutionary appliances. Some friends just returned from an exhilarating CE event in Las Vegas. More live CE courses are announced daily. We're hurtling toward a better future.
There's a fount of new papers and posters pending publication that reinforce the effectiveness of OAT. Telemedicine's adoption has been accelerated, remote patient monitoring is realizing widespread use, and inventive business models centered on sleep health and total wellness are popping up like wildflowers.
Public confidence in venturing out is heightening, and safety mandates that are no longer necessary are waning. We're going to restaurants, ballgames, CE events, and our dental appointments. The most recent ADA data shows that practice production, consumer confidence, and overall patient volume is the highest it's been in more than a year. This is fantastic news. It's been a lot of work, but now we can all sleep better. Or can we?
The hard work related to dental sleep medicine is not over. We're still seeing only an iota of the overall prescriptions for OSA treatment. As the recent Agency for Healthcare Research and Quality (AHRQ) report questions the effectiveness of PAP therapy, we must also consider the paucity of quality longitudinal or cross-sectional studies related to OAT. Failure to do so will relegate us to an undesirable predicament as the one currently facing the PAP industry.
The hard work must also continue on a micro level. Far too often I've seen way too many dentists fall prey to snake oil salesmen, false purveyors of golden tickets, or veritable get-rich-quick schemes. Are there products and services that can flatten, shorten, and smooth the trail to dental sleep medicine success? There sure are. Selecting the right appliances for the right patients, incorporating a sleep testing workflow that works for your situation, executing marketing that is targeted to your patient demographic, leveraging coaching services that are customized for your team, and coordinating with capable, experienced billers are all key to ameliorating dental sleep practice processes.
But I want to be clear – There is NO frictionless, easy, guaranteed path to dental sleep success. No company can do it for you. You want to effectively treat more sleep patients, boost your production, garner accolades from thankful spouses and referring physicians alike? You have to do the work. You can't be an enviable dental sleep practice without providing enviable, life-improving dental sleep therapy. You cannot be the noun without doing the verb. It just doesn't work that way.
So go register for that course – learn. Meet with the sales rep that's been calling you about her appliance – try one. Map a plan. Communicate the plan to your team. Screen your patients. Take action. Execute. Again. And again. One step at a time. Pelé's words have never been more apropos, "Success is no accident. It is hard work, perseverance, learning, studying, sacrifice, and most of all, love of what you are doing or learning to do."
Stay Relevant with Dental Sleep Practice
Join our email list for CE courses and webinars, articles and more..