The New Tx STUDIO 5.4 by iCAT
The new Tx Studio 5.4 by iCAT Features More Powerful Tools for Complete Implant, Restorative Planning and Treatment, and Airway Analysis.
More Complete Implant Treatment With i-CAT's Powerful Tools

In the latest software the user can now directly place a sinus graft on the patient's 3D scan. The simulated graft is displayed on the 3D volume and cross sections along with the volumetric measurement of the graft.
Detailed 3D images from your i-CAT combined with powerful imaging software, aid in giving you the confidence to accurately plan an entire implant treatment – from surgical placement of the implant and abutment, to final restoration.



TxSTUDIO Now Has Richer and More Detailed Airway Analysis
For airway analysis, more comprehensive and exclusive tools allow for 2D analysis of the airway with quantitative information on the enterior posterior distance and left and right distance. The airway can now be created and visualized in the variable quadrant.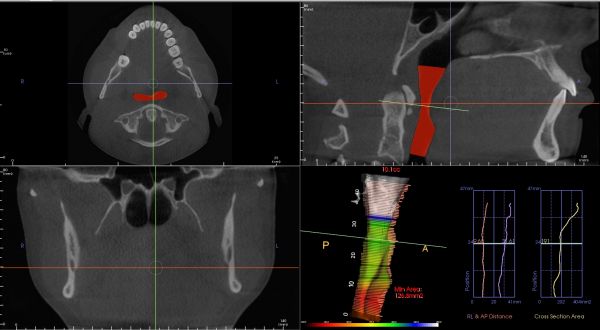 Replicate Jaw Articulation as Well as Offer Control of the Translation and Rotation
The user can enter the sliding and rotation information of the patient's jar articulation and combine the patient's CBCT data.



More tools available!
Nerve editing and node customization
Targeted tools for multiple implant planning cases.
Provide 3D analysis using orthognathic advanced cuts and movement that  also show tissue change in profile.
Click here to download the Tx STUDIO 5.4 Users' Manual!
Click here to read the Tx STUDIO Press release.
Next: Explore the fascination of i-CAT in our image gallery.
Stay Relevant with Dental Sleep Practice
Join our email list for CE courses and webinars, articles and more..