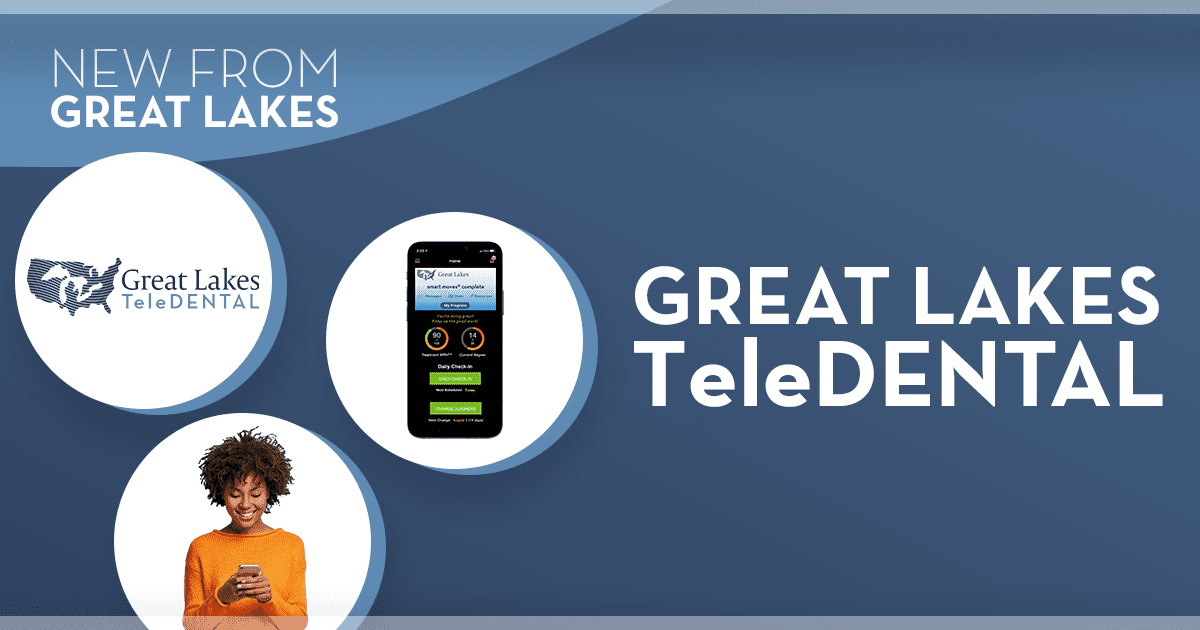 Tonawanda, NY— Great Lakes is pleased to announce a new partnership with In Hand Dental, developer of an innovative platform used for remote monitoring, teledentistry, and virtual consultations. Great Lakes will offer the platform under its brand for clear aligners. Doctors can customize the free patient application further enhancing practice-patient communication and case management. Great Lakes intends to make additional treatment options available through the platform including traditional braces, whitening treatments, TMJ-Splint therapy, and Sleep-Airway therapy.
"We were impressed with the idea of branding this exciting technology and offering the platform to our customers to improve patient outcomes, reduce chair time, and add value to their practices. We are always looking for solutions to help our customers and In Hand Dental's unique model offers us that opportunity," said John Ende, Great Lakes president and CEO.
The HIPPA-compliant teledentistry platform connects dentists and orthodontists directly with patients. The AI-enabled telehealth solution for clear aligners is designed so doctors can provide safe, timely, high-quality care while reducing in-patient visits. The scalable and customizable platform allows practices to monitor patient progress, conduct virtual visits, send treatment reminders, answer questions, and provide educational materials, videos, and photos. Subscriptions are available based on the number of clinical users and patients.
In Hand Dental is powered by In Hand Health, a Kansas-City-based software technology firm whose platform creates software solutions for practices to market their services and treat patients from initial consultation to wellness periods.
Great Lakes, an employee-owned company, provides products, laboratory services, and both in-house and online appliance fabrication training to members of the orthodontic, prosthodontic, restorative, and general dental professions worldwide. Great Lakes has been a leading innovator in the dental industry since its start as an independent orthodontics lab in 1965.
Great Lakes corporate headquarters is located at 200 Cooper Avenue in Tonawanda, New York.
Stay Relevant with Dental Sleep Practice
Join our email list for CE courses and webinars, articles and more..