With a barrage of emerging technologies in the dental marketplace, clinicians seek expert advice to guide them toward the most innovative, impactful products that can provide significant benefits for their practices, their teams, and their patients. For the past 9 years, the prestigious Cellerant "Best of Class" Technology Awards have been doing just that — distinguishing outstanding products and services from the competition and establishing true leaders in their categories.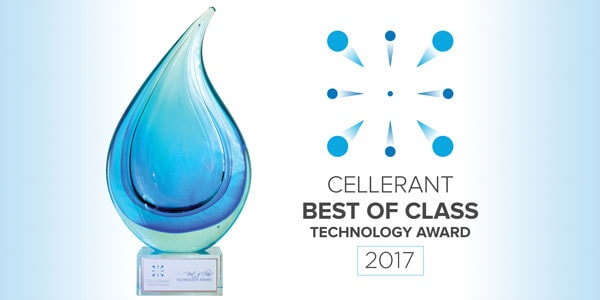 The awards have received acclaim for their integrity and have been recognized by every major dental journal in North America and the American Dental Association. The winners are decided by the Best of Class Advisory Board, comprised of respected experts in dental technology.
The Cellerant "Best of Class" Technology Awards provide dentists with a "go-to list" of products that they can trust as remarkable and critical components of their technology-forward dental practice. Dental Sleep Practice is excited to showcase these winners.
2017 Winners
3Shape Trios Platform 5-time winner
Ultradent Gemini 810 & 980 Diode Laser
Bien-Air Tornado
DEXIS CariVu 4-time winner
SimplifEye Emerging
LED Velscope Vx 7-time winner
MMG Fusion 2-time winner
Q-Optics Platform Emerging
Orascoptic Ease-In-Shields
Orascoptic OmniOptic
Orascoptic Spark 2-time winner
Shofu EyeSpecial CII Camera 3-time winner
Smile Line USA Smile Lite MDP Emerging
WEO Media 2-time winner
Form Labs Form 2 3D Printer
DentLight FUSION Twinhead Curing Light Emerging
Valo and Grand Valo Curing Lights 5-time winner
Phillips Sonicare DiamondClean Smart
Zest Dental Solutions LOCATOR F-Tx Fixed Attachment System
Blue Sky Bio Emerging