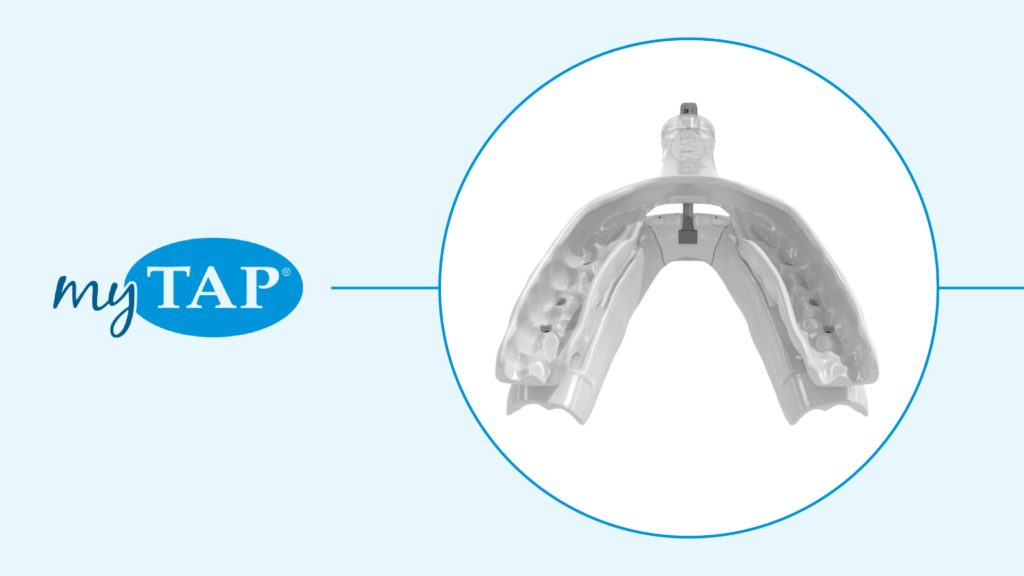 DALLAS (June 29, 2021) – Airway Management, manufacturer of the most independently studied oral appliances in the world, is engaging their existing and new customers to enhance awareness of myTAP therapy in light of the recent CPAP recall. With the safety of CPAP therapy called into question, myTAP is a proven therapy available immediately to help thousands, possibly millions, suffering from Sleep Apnea. Physicians, Dentists, and DMEs alike have the ability to treat these patients, and we offer an effective alternative solution.
myTAP is a professional mandibular advancement device available for immediate substitution for patients affected by this recall. It is more important than ever to learn how to implement oral appliance therapy into your practice.
"Breathing is our most fundamental physiological drive. People who are dependent on CPAP for health are in crisis mode as their vital machines have been recalled as unsafe and there are no replacements," said Dr. Steve Carstensen, Premier Sleep Associates.  "The myTAP is a scientifically proven, immediate therapy for people with sleep breathing problems such as snoring and obstructive sleep apnea."
Airway has collaborated with thousands of dentists and physicians, the Armed forces, Kaiser Permanente, and Apria Direct, all affirming the myTAP is the easiest and most effective appliance to implement, especially under the current recall circumstances.
In a 2020 Sleep Review article, Director of Kaiser Permanente's San Bernadino County Sleep Center Dennis Hwang, MD and Airway's CEO Charles Collins discuss the benefits of the myTAP. Dr. Hwang stated, "We are big believers that oral appliance therapy can be an excellent therapy for select patients, and my feeling is that it will grow over time."
Through more than 40 independent peer reviewed studies TAP has found:
AASM (American Academy of Sleep Medicine) and AADSM (American Academy of Dental Sleep Medicine) guidelines cite TAP as leading among oral appliances using both oral appliance and CPAP criteria.
An Army study (N=497) using TAP had patients with an average pre-treatment of 30 (severe) while post-treatment it was 8.3, virtually the same as CPAP.
A myTAP pilot trial was conducted at the Woolcock Institute by Grunstein et. Al. showing that 82% (9/11) of patients had either a 50% reduction in AHI or AHI <10.
The current environment charges patients with finding alternative therapies; never has such an effective device been available through established medical and dental channels. myTAP is available to patients NOW through Apria Direct or by consulting your sleep doctor or dentist. If you are a physician or dentist looking to order myTAPs for your office, contact Airway via orders@amisleep.com or www.tapintosleep.com.
About Airway Management, Inc.
Airway Management is the manufacturer of the most independently studied oral appliance in the world, offering products that improve the health and quality of life for people who suffer from sleep-disordered breathing. Airway Management is committed to supporting the clinician, health care professional and laboratory technician with high quality, minimally invasive therapy for snoring and sleep apnea.
Stay Relevant with Dental Sleep Practice
Join our email list for CE courses and webinars, articles and more..