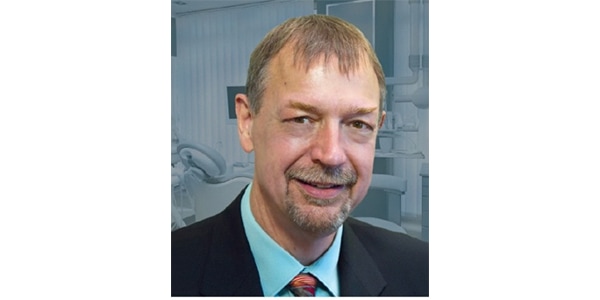 If you are rewarding your patients and yourself by providing therapy for sleep breathing disorders, you are probably seeing patients at risk everywhere you go. It's like when you are fixated on buying a new car – don't you see examples of it on every street? As dentists, we can't not see flaws (and beauty!) in smiles, constantly.
Ah, but if it were only so simple to identify sleep disorders in people. Alas, the body phenotype that correctly labels our population has yet to be discovered, so we must rely on measurements to separate the folks who need treatment from the healthy ones.  Running smack into 'Observer Effect,' a principle with origins in physics, we find that there are no completely non-invasive tests.  Patient after patient complains of the nature of their PSG, their HST, their fitness monitor, their phone app. They tell us they are never sleepy, yet the objective scoring says they have moderate OSA. "I don't snore – but my wife says I do" may be the most commonly uttered phrase in sleep medicine.
We have trouble identifying patients. Retreating behind that barrier moves not the needle of addressing the sleep breathing epidemic. Accepting it requires working with the patient's beliefs, the medical team's acceptance, and, of course, the documentation requirements and local laws that constrain us from unmanaged solving of important medical problems.
Tools that every medical provider can use include questionnaires – are you employing these powerful conversation starters with every patient in your practice? If not, why not? Many dentists wonder how they can implement sleep medicine in their busy dental practice. Maybe they are just making it too complicated. Use a screener like STOP-BANG and be prepared to answer the questions and direct the at-risk patient into diagnosis somewhere. You've opened a door to health.
How should you incorporate testing in your patient population? Your state may prohibit dentists from using sleep testing; Medicare does so nationwide. Innovators in our market are looking for easier and cheaper ways to find sleepy patients and measure the results of the interventions we provide. Why not take advantage of these surrogate markers for sleep breathing and check an at-risk patient with something further up the objectiveness scale? Could there be any harm in helping a person own the disease and possibly find motivation to fully diagnose and treat? Yes, in fact, there is – the false negative. Pay attention to sensitivity and specificity and hone your verbal skills, lest you validate those patients who are reluctant to admit a medical problem.
What's the big question you always get?  Is this thing going to work? Is it worth it? We all must be able to look the patient (or the sleep doc!) in the eye and have an answer that builds confidence.
Identify. Test. Treat. Test Again. Success in sleep medicine comes down to being able to help patients and providers through that path. The devices are tools – what matters is how you can help the patient find the motivation, your team to show confidence, and yourself to channel the passion for improving the health of your population. Words, emotions, and values are what makes us effective. Our patients trust us based on how we use those human skills. Passing the trust-test is the key to success.
Stay Relevant with Dental Sleep Practice
Join our email list for CE courses and webinars, articles and more..