Editor's intro: Everyone's treatment philosophy for oral appliance therapy is different — and DSP's survey shows that choosing the right device and therapies is vital to patient successful outcomes and effective patient care.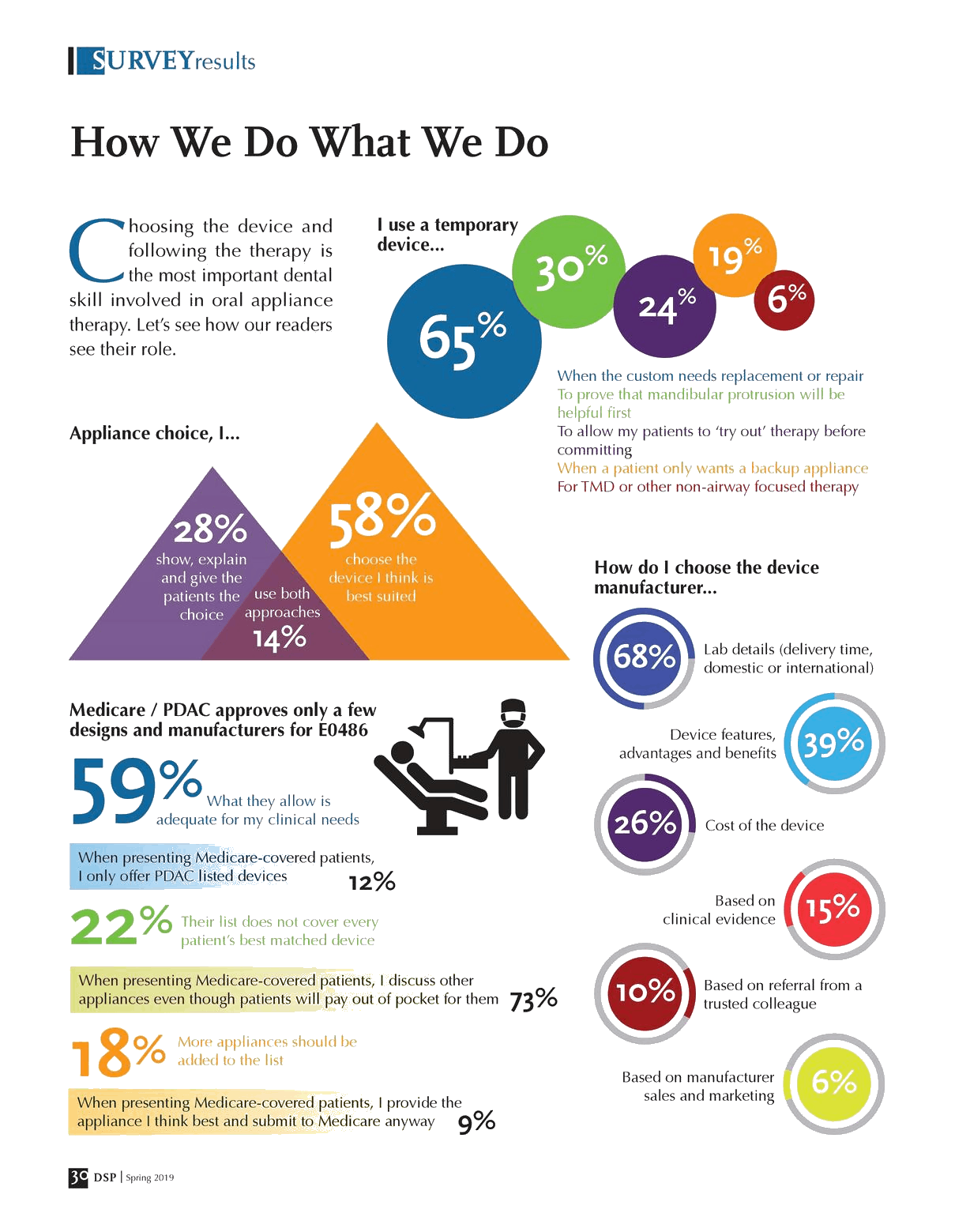 Love surveys? So do DSP's readers! From choosing the right device to taking the proper continuing education courses, this survey helps to show some more preferences of dental sleep practitioners.
Stay Relevant with Dental Sleep Practice
Join our email list for CE courses and webinars, articles and more..