Editor's Intro: Educating, supporting, guiding, and motivating others regarding dental sleep medicine is the work and passion of Dr. Mayoor Patel. 
We here at Dental Sleep Practice know that many of our readers have dreams of doing more sleep services in their practice, or even becoming a sleep-only practice someday. One thing that is universally true: if it's been done, it's possible. If you are one of those dentists, knowing how someone else came to that point might help you see the path for yourself.
Mayoor Patel is a dentist many other professionals look up to as an expert – for very good reasons. He's created the practice that takes the most advantage of his considerable talents. DSP sat down recently to ask him about how he put it all together.

What was the beginning for you?

Have you ever had one of those moments where you thought "I can't believe the answer was that simple"?
In my early dental career, things were going well, but I always felt there was something missing.
As a young dentist, I had a right side popping joint. At times, I also had ear and head pains of which the source was unknown. Because my father was a physician, I went to him for help. Neither he nor his colleagues were able to help me with the pain through high school, college, and even dental school. I learned to just live with my pain.
It wasn't until April 2003 when I took a course led by Dr. Harold Gelb in Chicago that there was a resolution. I approached him and described my symptoms. It was a moment of clarity. He told me it was my TMJ that had been causing me all this grief. I followed his recommendations, which resolved my pain issues, and I realized this was it – I had found what was missing from my dental career. I began to question my limited education in dental school about the temporomandibular joint and became hungry for more. I started my journey into the field of Craniofacial Pain and TMJ disorders.
All it took was one lecture to open a new and exciting world in the field of dentistry. Is this why continuing education became so vital in your career?

Absolutely. During my first year, I traveled anywhere in the country to anyone giving a lecture on these topics. That was also the time in 2003 we changed the name of the practice to reflect that we were treating TMJ disorders. It didn't take long for me to realize that many patients in pain also had a sleep issue that needed to be addressed, leading me down the path of dental sleep medicine CE.
With a renewed look at dentistry and my career, I was inspired to learn more and do more. To prove to myself and my peers that I could navigate this new adventure, I began taking various board examinations. These allowed me to show that I understood what was expected of me to improve the health and well-being of my patients.
I had the opportunity to work within a sleep medicine program in Atlanta where I provided dental appliances for their patients within their facility. I was also able to enroll in a three-year master's program at Tufts University under the guidance of Dr. Noshir Mehta.
When did you transition into a dental sleep medicine and pain practice?

In 2012, we sold our dental practice and I started an exclusive full-time practice limited to pain and sleep. Luckily, two team members Sherry and Otilia, who worked with me for many years, decided to come and take the gamble on the new startup practice. It was uncharted and uncertain times, but I am so happy we took that chance.
To build referral networks with the medical community, we hosted lunch and learn events. We also hosted events at our office to expose the medical and dental community to what we were able to offer to their patients. We always send narrative SOAP reports to our patients' other healthcare providers to keep them in communication with their patient's treatment and spread the word about our services. All of these things helped build our practice.
We built it back up like a well-oiled machine with such a great patient flow and systems, that we now have offices come and learn from our model, so as not to reinvent the wheel. Trust me, though, we made many mistakes before getting the systems in place. In my early years, there were no opportunities that existed to model a sleep or pain practice.
Let's talk about how you became known as an educator.

I am so humbled by the guidance, education and support I have received from numerous individuals in our field. I feel it is only right to give back by doing the same in educating, supporting, mentoring, guiding and motivating others to do the same as I have. It's my goal to challenge dentists to become the best providers they possibly can be for their patients.
In 2014, I was provided an opportunity from Rose Nierman to lecture on dental sleep medicine. It is interesting how paths cross because I knew Rose Nierman from 2003 when I first licensed DentalWriter™ – their narrative report writing & medical billing software. From then on, our relationship truly blossomed.
I was fortunate to be given the responsibility of Clinical Director of Education for Nierman Practice Management (NPM) and take the role in ensuring our CE programs met the highest standards and were evidence-based. With Rose, Jon Nierman, and their team, we have been able to provide many new programs in the areas of dental sleep medicine, orofacial pain, TMJ disorders for sleep dentists, and, what they are so renowned for, medical billing for the dental office. It's also been such a pleasure to work with NPM's amazing caliber of faculty including Shouresh Charkhandeh, DDS; Terry Bennett, DMD; and other past and present speakers.
What works so well at our courses is while I'm teaching the clinical team, Rose is next-door teaching the billing team (and even dentists) their roles in medical billing for sleep and TMD. Rose gives her cross-coding course, then comes to my class and trains the dentists on their role in medical billing. The combination of clinical and billing education creates the biggest impact for the implementation of TMD and sleep apnea.
What is it like collaborating with Rose Nierman?

I would consider ourselves a dynamic duo. Our programs provide a comprehensive experience for the entire dental team, enabling practices to acquire all of the pieces of the puzzle at once.
Rose pioneered cross-coding in dentistry and celebrated Nierman Practice Management's 30-year anniversary in 2018. It's amazing to work with her because she has the most incredible work ethic and has stayed on the forefront of innovation and medical billing knowledge over time.
What I love about our courses and working with Rose is that she recognizes that when the practice is equipped with the medical billing knowledge and implementation blueprints, it removes the biggest hurdle many practices face when implementing DSM and TMD.
Rose keeps me on my toes and when I'm teaching, I'll hear the muffled sound of group laughter coming from her room next door. She makes medical billing training entertaining, thus I must keep coming up with ways to keep my room just as excited. It becomes somewhat of competition which makes us both better and keeps it fun.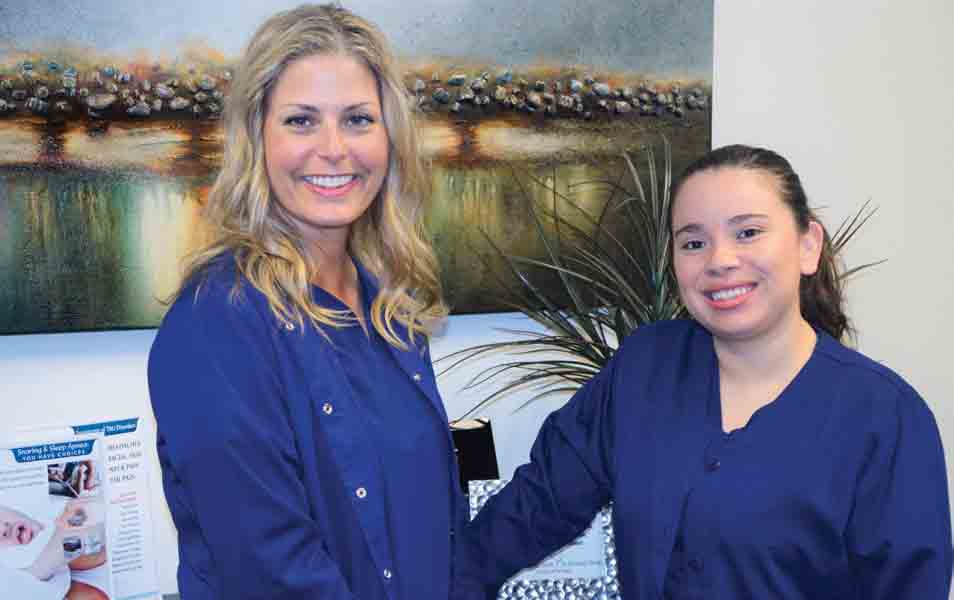 How do you connect with dentists and team so well and provide a learning experience unique to them?

A combination of hands-on exercises, didactic review of principles, tangible application of evidence-based treatment modalities, Q & A and other educational styles are all part of my tool kit. We limit the size of our classes in order to provide a personalized experience. I try to have a thorough understanding of the many different backgrounds and philosophies that our attendees come from so that I am equipped to see things from their point of view and guide them with applying the information to their own unique practice.
Based on the introductions from the students, I keep a mental note on the one thing they would like to take away from the courses. As I lecture and come onto a topic that someone had mentioned, I spend the time to make sure that student is clear before moving on. I love to engage with the class. Often when someone asks a question, I respond with my own relevant questions and get them to come up with the answer. Working through different scenarios keeps them engaged and facilitates thinking in a logical manner.
Let's talk about some of your recent accomplishments. You were the 2018 recipient of the Haden-Stack award for significant contributions to the advancement of knowledge and clinical practice in the diagnosis and treatment of Craniofacial Pain and TMD. What does that mean to you?

It was such an honor for me to receive this award, which was created by icons Dr. Jack Haden and Dr. Brendan Stack. I was in total shock when they announced my name, and it turns out I am actually the youngest recipient of the award. What is interesting is that this took place in Kansas City at the annual American Academy of Craniofacial Pain (AACP) meeting, and my first AACP meeting was in 2003 in Kansas City. Things have a way of coming back full circle, I suppose.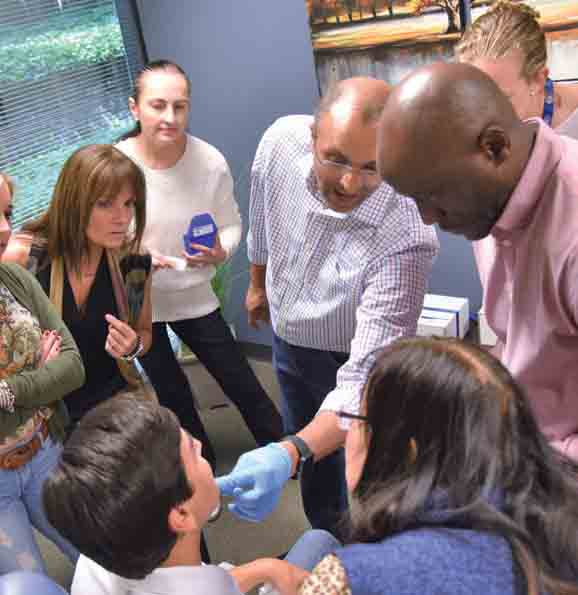 What are some final pearls of wisdom for dentists and team members that are looking to grow their practice with sleep apnea and craniofacial pain treatment?

The most important pearl I have is to start dedicating time in your busy schedule to see your pain and sleep patients. As those dedicated times start filling up then open up more and gradually grow your patient base. In addition, a solid understanding of the field is essential. Start taking some quality courses and look for a mentor. Another interesting observation I have seen is that offices that get their team educated grow and do much better than offices where only the dentist comes to a program. As Nike says "just do it" and that's exactly what I would say. You need to start to feel more confident and keep educating yourself and your team.
Read more about Dr. Mayoor Patel and his approach to OSA by clicking on his article "Physician and dentist co-referrals improve patient outcomes" here.
Stay Relevant with Dental Sleep Practice
Join our email list for CE courses and webinars, articles and more..