Dental Sleep Practice Webinar
Building Your OSA Practice, Foundation First – Part I
This is an electronically delivered self-instructional course for dentists.
Contact education@medmarkmedia.com with questions or comments about this webinar.
Hosted by Lisa Moler, publisher of Dental Sleep Practice
Webinar: Building Your OSA Practice
MedMark Media CEO Lisa Moler sits down with Drs. Erin Elliott and Tarun "T-bone" Agarwal for some REAL talk on how to build your OSA practice Foundation First.
Dr. Erin Elliott grew up in Southern California but went away to a small NAIA school in Western New York where she played collegiate soccer and graduated summa cum laude from Houghton College. After graduating Creighton Dental School in 2003, she settled in North Idaho to begin her general dentistry career. She has a special interest in DentalSleep Medicine and Short Term Orthodontics. She has lectured extensively on this topic and loves to help general dentists extend this life-saving service to their patients. She is an active member of her local American Dental Association, the American Academy of Sleep Medicine, American Academy of Dental Sleep Medicine and is the past president and a diplomate of the American Sleep and Breathing Academy. She's teaching sleep apnea with 3D-Dentists and Dr. Tarun Agarwal as well as privately coaching practices about sleep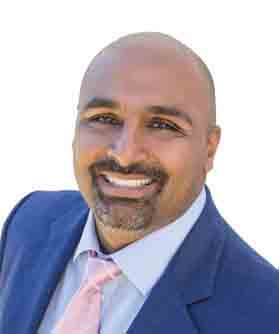 Tarun Agarwal, DDS, graduated dental school from University of Missouri at Kansas City in 1999. In 2001, he founded Raleigh Dental Arts with the goal of building the preeminent dental practice in the Raleigh area. He recently built a training center within the practice dedicated to sharing his expertise. He is a recognized speaker, author, and dental leader and has been featured on CBS, NBC, ABC, FOX, and News 14 Carolina.
To learn more about Dr. Agarwal's workflow and watch a live case "over the shoulder" or to get more information about attending Dr. Agarwal's 3D Edentulous workshop with 3D Dentists in Raleigh, North Carolina, visit http://www.3D-Dentists.com/edentulous
Dentsply and Sirona joined forces in 2016, to become the world's largest manufacturer of professional dental solutions. Our trusted brands have empowered dental professionals, in both practices and laboratories, to provide better, safer, and faster care in all dental disciplines for over 100 years. Now, working together under one brand globally, we are dedicated to continuing this journey for many years to come. Together we have unmatched scale and resources and are committed to using them to continue driving innovation and helping dental professionals achieve more than ever before