Kettenbach LP Acquires Airway Metrics, LLC
Huntington Beach, CA—January 15, 2019—Management from Kettenbach LP and Airway Metrics LLC announced today the acquisition by Kettenbach LP of all business assets of Airway Metrics effective end of business February 28, 2019.
Airway Metrics LLC has provided an effective product system to assist dentists in determining the correct vertical and protrusive dimensions needed in a bite to produce an optimum airway to manage OSA through dental professionally prescribed and delivered oral sleep appliances.
Supported by a large number of experts in the field of Dental Sleep Medicine, Airway Metrics has become an essential instrument in a fast growing number of offices adding this therapy to their practices.
The current business will transition during the next 30 days with Airway Metrics conducting all transactions and support.  
All current business agreements and relationships will continue as they were under Airway Metrics leadership.  Airway Metrics is best reached at (206) 949-8839 or sleep911@comcast.net
Kettenbach will assume all business responsibilities effective on March 1, 2019.  Kettenbach can best be reached at 877.532.2123 or custservice@kettenbachusa.com
About Airway Metrics, LLC
Airway Metrics is located in Tacoma WA and manufactures a Premier Bite Registration System for Dental Sleep Medicine. The 16-piece system for simulating Mandibular positions in anterior/vertical combinations assists in identifying a preferred airway position for a Sleep Apnea Appliance.  The Simulator connects to fork and handle for stable bite registration. It has been said "An effective oral appliance starts with an accurate Bite Registration"
The system also connects to a 'New Scanning Bite Fork'. Call or visit www.airwaymetrics.com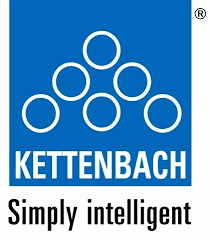 About Kettenbach LP
Kettenbach LP is located in Huntington Beach, CA, and is the exclusive U.S. distributor for Kettenbach GmbH & Co. KG located in Eschenburg, Germany. Founded by August Kettenbach in 1944, Kettenbach GmbH was created for the development and marketing of medical and dental products. Today, the company is one of the leading international producers of impression materials for dental use and is also known in other surgical areas of medicine. For more information about Kettenbach LP products, please call 877-KEBA-123 or visit www.kettenbach.com.
---